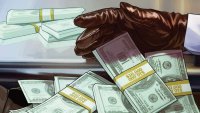 We reintroducing bonus rewards for donating from today (1st June to 23:59 on 31st August).
During these dates, the following changes to donation rewards will be in place.
Double donation points: (2 points for every 1 donated).
In-game cash reward is $250,000 per £1 donated (instead of $100,000 per £1).
Keep an eye out for summer games and events running this month for your chance to win some prizes.
If you wish to find out how to donate, please see: https://saesrpg.uk/donating/
If you wish to donate for someone else, please see this guide:
12

2