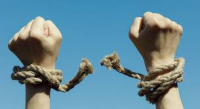 Following up on MTA's ban amnesty (https://forum.multitheftauto.com/topic/139214-ban-amnesty-everyone-got-unbanned/), SAES HQ has decided to also grant amnesty to players that have previously been banned for breaking our server's rules.
At the start of this new year, we would like to give everyone previously banned player a chance to have another opportunity to abide by our rules and enjoy the server the way it's intended.
This ban amnesty is not a wildcard to return to our server and break rules again, as we will still keep the ban records in our punishment logs.
This means that if we notice players who have returned from a ban immediately start breaking our rules again or start misbehaving once again, we will moderate your actions accordingly.
If you have genuine intentions of returning to our server in good faith, you are more than welcome to take this opportunity.
Before returning to our server, be sure to refresh your mind by reading our server rules at in the Rules & Guidelines subforum (https://saesrpg.uk/forums/forum/246-community-rules-guidelines-help/).
Should you find yourself still banned after this amnesty, you can create a ticket using the #support-tickets channel on our Discord (https://discord.com/channels/229936715383439361/758395783631863839) so we can look into this situation.