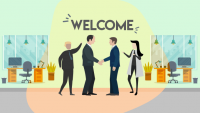 Hi All,
I would like to take this time to thank everyone who has applied to join the team. The applications were of a decent calibre this year and it was tough to pick a select few to join our team.
That being said, please do not be discouraged if I've rejected your application, there will always be next time!
The team as a whole have been through the list of applications and we've decided on the following:
Joining the current CS team:
Joining the current SAHA team:
Please join me in congratulating them, and please let them bed into their roles before swamping with demands and help!