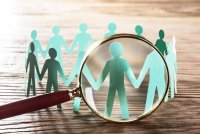 Hello!
As some of you perceptive people have probably seen, server activity has dropped quite dramatically, and the number of available admins available to help you with your requests or run events has also dropped off, so I've been cleaning up shop to ensure that positions aren't occupied by lesser active individuals.
As you are also aware, we've started work on our GTA5 server and preparing to have a closed alpha test. However, this does not mean we will be abandoning the MTA server.
I personally will be dusting off my Lua development shoes and helping out @Scorpyo with implementing some of the ideas or changes from the suggestion forum: https://saesrpg.uk/forums/forum/315-questions-suggestions/
Therefore, it's time to fill some of these positions with active and enthusiastic applicants who wish to help out others and run events for the community.
We will be opening both our CS and SAHA recruitment, however, as usual, we may offer applicants different positions based on availability at the time.
Applicants should show a willingness to be active (your play sessions will be checked for length and total time over the past 3 months) and to help out on the server and the discord server.
Applications to join the team can be made using the form here: https://saesrpg.uk/recruitment/staff/
The closing date for applications will be 17th June 2023.
May we take this opportunity to wish all of you interested the very best of luck and we look forward to reading some of your apps!
Those who are found to be abusing the form for trolling or just using the opportunity to be toxic will be removed from the community.
Thanks,
SAES HQ