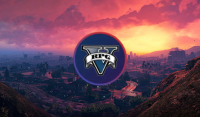 As you may or may not have known, we are looking at getting the next iteration of our community up and running on gta5.
We will be looking at gathering people for alpha testing to check how sync is looking, looking for anything we've missed and to check server stability at bigger player counts soon.
This will be using the RAGE multiplayer mod from https://rage.mp
You don't need to apply to get alpha access, we will be giving it out active members on our mta server who average 3 hours of playtime a day. (90 hours a month) prior to the date of test.
You'll just need to make sure you are signed up on the new website at:
And that you've joined our gta5 discord at: