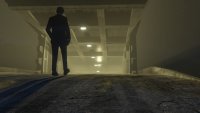 You may now apply to join your gangs/groups/squads via this form:
https://saesrpg.uk/organisations/application/
If you do not see your organisation listed there, its probably because you don't have an "Applications" forum setup on your organisation.
If you do not have this forum in your organisation, please raise an issue here: https://saesrpg.uk/issues/web/
When raising an issue, please link your old forum category and your new forum organisation, once we have moved your content, your organisation will automatically be on the list.
Until people are a member of your organisation, they will be unable to reply to topics within it, so if you require people to have "activities" posted as part of your application process, you will need to have them do one of the following:
Use discord.
Allow them into the organisation to post on their topic.
Use the media forum (but you wont be able to moderate and will need to ask an admin to move the topic if you allow them to join).