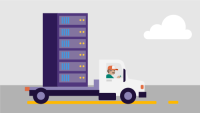 Our MTA server will go down tomorrow (10th October 2023) at 8:30am UK/Server time as we migrate it to the new server.
It will be down for about an hour, but may take a few, if we run into any difficulties.
The IP address to the server will change, however, we will put a redirect in place on the old IP to forward people to the new IP.
The new IP will be given out once the move is complete.
5