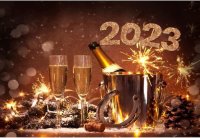 Happy New Year from us all at SAES.
Thanks for being part of the community, especially those who have been in a position to help keep us running, it's really appreciated.
I have a few things left to work on in the next few days in regards to the website, but once that's complete, I will start working my way through the suggestions forum and will look at implementing changes you guys want (and need).
Unfortunately polls did not transfer with the migration, so please setup new polls and spread the word.
Cheers 👍