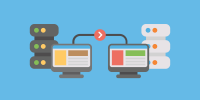 Hello,
I have recently switched our forum software back to Invision Community from NodeBB.
I have not taken this decision lightly, but there are various reasons.
The way the NodeBB software is setup is that we rely on "plugins" for all the additional features we use on our website. Unfortunately, none of these are maintained anymore, so it would require us to fork and maintain all the plugins we were using ourselves or pay for NodeBB for "support" to do it.
I would rather we pay for software subscription than for support each time we do a software update.
I have spent today migrating everything from NodeBB to Invision Community.
I have managed to migrate all the users (6,000+), forum categories (300+), topics (3,100+) and posts (320,000+) but I was unable to migrate groups or profile covers/photos.
You might need to reset your password before you can login.
I have setup our built in bug tracker so you will no longer need to submit issues via GitHub. You can request access back to your private forums as long as you are the organisation leader/hq
Feel free to use the forums as normal, all the features you are used to using will be added back over the next week.
You may experience a few issues with posts where coloured text, spoilers, centering of text/images or embed videos no longer work as these did not use standard markdown and was unable to be converted to WYSIWYG.
If you are the owner of these post, you will need to edit and adjust accordingly.
If for some reason you prefer the "light mode" (eye cancer) theme, you can select this by going to the bottom of the site, clicking "Theme" and selecting "Default".
If you have any issues, please contact me on Discord.