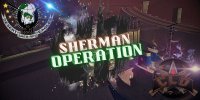 CLO and DE are excited to announce our upcoming community event happening this Saturday, September 2nd, at 19:30 (server time). This event is all about camaraderie and collaboration, as we bring you a thrilling CLO/DE war that promises to be action-packed and engaging.
Event Details:
Date: Saturday, September 2nd Time: 19:30 (server time)
Event Concept:
Join us for an epic showdown as the CLO and DE factions clash in an unforgettable battle! But this isn't just any war – it's a chance for the entire community to get involved. Here's the scoop: Crims will rally behind the CLO, while the cops will unite in support of DE. And keep an eye out for active criminals who have pledged their allegiance to DE through MCC – they'll be lending a hand too!
What to Expect:
Prepare for a multi-dimensional combat experience that covers the skies, seas, and ground. However, as much as we're excited about the action, we also believe in fair play and respectful engagement.
Event Rules:
No spawn-killing allowed.
No spawn camping – let's keep it clean.
No arresting.
No ship bombing.
Remember the spirit of the event – help either CLO or DE, avoid random chaos.
Event Guidelines:
While there aren't any prizes or specific goals in mind, this event is all about fostering interactions between CLO/DE and the wider community. Helpers, feel free to use your squad or gang spawns. Just remember that arresting is off the table this time.
A Few Things to Note:
Ship bombing is strictly prohibited – let's keep the maritime activities fun and fair. We've worked hard to ensure this event will be a highlight on the server, boosting activity and creating memories. Your presence and engagement matter as we build bridges between groups and players. We'll see you on Saturday, September 2nd, at 19:30! Let's make this event a roaring success within the community.
9

1