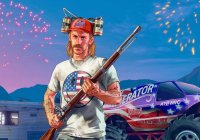 As SAES commemorates two decades of gaming on Multi Theft Auto, now is the opportune moment to join the celebration. Whether you're a seasoned veteran or a newcomer eager to explore the vibrant world of MTA, SAES welcomes you.
When SAES started (then as VCES), we began as a gang on a modest 32-player server (which was the server limit back in 2003). We hosted weekly gang wars with other gangs/servers and organized various MTA-wide competitions/events. However, we never envisioned that our humble gang would evolve into a gaming community, let alone one that has operated for so long!
For all the players, past and present, who have helped shape the community, we sincerely thank you! Your contributions, be it through gameplay, creativity, or camaraderie, have been the foundation of SAES's enduring legacy. An extra special thanks goes to all those who have generously donated over the years. Your support has allowed our community to thrive, providing players with a place to call home, where friendships are forged, and rivalries are born.
As we reflect on these two decades, it's great to see how members have not only grown within the virtual world of SAES but have also grown up in our community. We've witnessed friendships blossom, skills sharpen (apart from mine 😂), and lives intertwine. To our dedicated members, both past and present, you are the heartbeat of SAES, and we're grateful to have shared this incredible journey with you.
I will be hosting a birthday event night on November 25, 2023, at 19:00 GMT/Server Time, featuring events with in-game prizes and rewards for all those who wish to join. We hope you can make it!
Here's to another 20 years of virtual adventures, friendships, and memories!