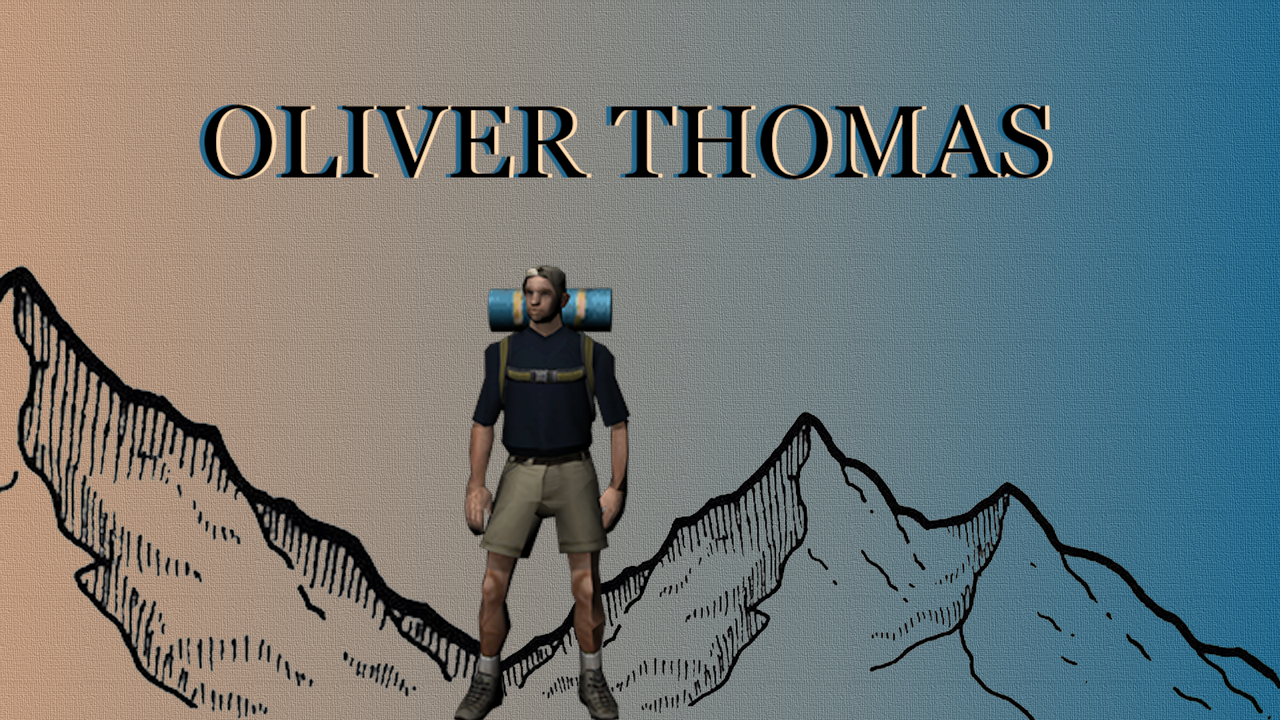 Basic information
Name: Oliver Thomas
Sex: Male
DoB: May 17th, 1989
Contact information
Address: Angel Pine Road 14
City/Precinct: Angel Pine
County: Whetstone
State: San Andreas
Occupation and experience
Current occupation: Hiking Instructor, Trainer in Mount Chillad Climbing Organisation
Experience: Personal Trainer, Professional Climber

Backstory
Oliver Thomas was born in Sydney, Australia back in 1989 and is the first Australian to have climbed the highest mountains on each of the seven continents in a feat known as the Seven Summits.
Oliver's interest in climbing was prompted by the climbing activities of his oldest brother, Ben Thomas, who was instrumental in forming the Australian Army Alpine Association (AAA) who led, co-led and/or participated in climbing expeditions throughout the 2000's-10s, primarily in the Himalayas, including the Australian Bicentennial Everest Expedition.
Oliver has been climbing seriously since 2000 and has climbed, guided and/or co-guided on all seven continents. Expeditions include climbs in New Zealand and throughout South America, including the technically demanding Mount Fitzroy 3,405 m (11,171 ft), Patagonia, Argentina, volcanos in Ecuador and many peaks in Argentina, Chile, Peru and throughout the European Alps, prior to climbing in the Himalayas.
After many successful summits throughout the world (North and South America, the Andes and in the Alps), Oliver was one of six Australians and two Britons who made it to the summit of Mount Everest on 25 May 2011, with an expedition led by South Australian Donald Chelvin. Oliver finished the last of the Seven Summits with Mount Vinson, Antarctica in December 2014, becoming the first Australian to do so.
Oliver Thomas joined the Mount Chillad Climbing Organisation in earl 2017 and became a citizen of Angel Pine to continue his career as a Hiking Instructor.