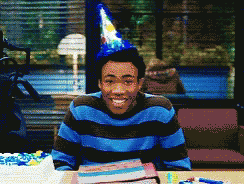 Another year has flown by and yesterday (a day late I know....) we celebrated the clan's birthday with a few in-game events.
The first being a DM event which pitched the members of the public against me and the members of the SAES clan, with the first person to kill me winning Madd Dogg's mansion.
Congratulations are in order for @Adistar who managed to get the final shot on me and win the mansion.
There we also minor events in-game in which people we tasked with trying to flip @NanoBob 's car over for the chance to win £20 GBP worth of donation perks. Congratulations to @Ntruder who managed to get the deed done!
The final event was to "find the rainbow faggio and delivered it" event for £10GBP worth of donation perks. Congratulations to @JohnnyEnglish who managed to win the event.
I would also like to take this time to say thanks to all the members of our community, past and present for taking a little clan-based server into building it into a thriving community for the last 16 years.
Due to the success of these events, you can be sure we will be running more of these type of events each month.
Going forward, we will still be working on stuff and suggestions in the background, so keep an eye out for announcements and also keep following any server changes on the #saesdev-changelog channel on discord.