I DID NOT MAKE THIS RESOURCE IDEA, IT'S ONLY MY VERSION FOR THE RPG SERVER
CREDITS FOR DEVELOPING THE ORIGINAL SCRIPT GO TO: "W" & "QAISJP"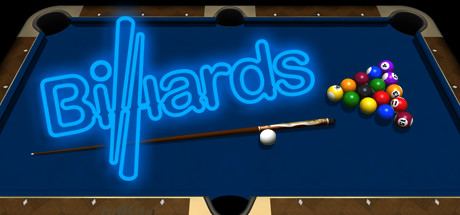 Billiards game resource with a mapping included at Palomino Creek. The resource is ready, almost bug-free and about 20KB, I did some tweaks to the script and I'm looking forward to make it better too, apart from that I made this topic to know whether you guys would like to see this on the server or not, and please state why too.
Location:
Commands/controls:
To reset pool tables you need to be next to them and do /tablereset 1 & /tablereset 2

To start a game simply walk next to a table and you will receive a pool stick

Aim with right click, move your mouse where you want and shoot with your left click

If ball entered = you will get a custom message (not decided yet which one)
If ball did not enter = you won't get any message

Once a player enters all balls in holes a message will appear stating who won

There are 7 balls for each player (stripes & solids) and your goal is to make them all inside, being the black 8th ball the last one.
Rules of the game:
The player that enters the black ball will generate a message stating he lost the game

If player enters the white ball this one will reappear for the other player and will have 2 shots

The first ball you hit (stripes or solids) will give you a message stating which ones you're playing

If you enter a ball that was not supposed to, bad luck, point for the other player

There are 2 tables and only 2 players are allowed per table, so wait till they are finished and don't bother them but also do not stay too long playing without letting others a chance.
Known bugs/facts:
To play you should not come as cop unless you wanna lose the nightstick, it gets replaced for the pool stick and the same applies for any class with a white weapon

Sometimes after hitting a ball you might not be able to move, this can be solved by simply using the /stopanim command and you will be able to carry on, this might be fixed.
Quick gameplay video:
Sorry for the quality and lag — I will make a longer and better video soon, but please meanwhile give me feedback and any questions you're free to ask them.